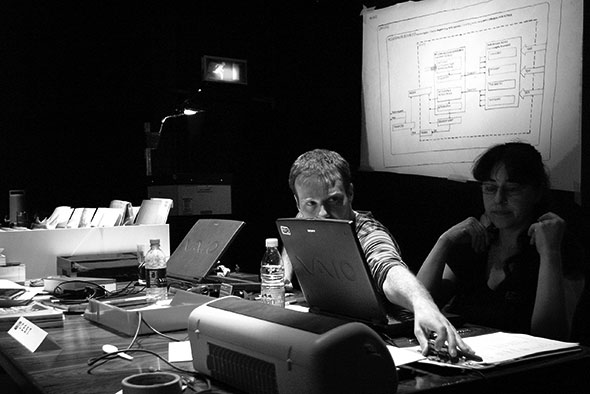 news release: November 2004
Calling All Agents
International Necronautical Society (INS) Broadcasting Unit
Owing to the number of enquiries received from the public, the International Necronautical Society (INS) Communications and Encodings Subcommittee requested that the Propaganda Department prepare and issue an explanatory diagram.
The diagram reflects arrangement of the various workstations of the INS Broadcasting Unit. Start at 'INS THEMES'.

download diagram EPS (.zip)


International Necronautical Society (INS)


INS official photos


archived news releases and press photos
---
Issued by Anthony Auerbach, INS Chief of Propaganda (Archiving and Epistemological Critique) via official agents.
Official INS propaganda may be freely distributed, distorted, appropriated or adapted as the reader sees fit.